Oct 29, '09 8:20 PM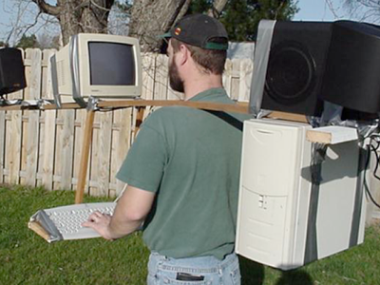 This new "mobile computing" use case that smartphones try to serve is not going to be satisfied with solutions that are built from modular components.
The reason is simple: as the solutions are not good enough (because it's early days), they need to be improved. If they are to be improved, competitive pressure will compel those who try to do so as rapidly as possible. The fastest climb up the trajectory of performance will get the bulk of the benefits. Modular implementations are simply not fast enough in cycle time of iteration in comparison to the integrated approaches.
This is why Apple will grow faster than Google, Nokia and Windows Mobile.
How does this relate to the ecosystem?
Many have been commenting that Google's (or Nokia's or Microsoft's) ecosystems are more "open" or "flexible" with respect to Apple's. And that in the long run that is the right architecture. That may be, however implementing loose ecosystems coupled loosely to modular devices and operating systems and services as a whole will not be competitive. They will be too late, too slow and too hard to use. They will be awkward to position and the benefits will be impossible to explain to end users. They will be sold through a distribution channel that is too long and with poor information feedback. Too many "vested" interests will dilute the product's reason for being. The pricing of the integrated player will cause poor economies for the modular cohort. I could go on but it suffices to say that the modular approach will fail to be competitive.
Footnote: the arguments for the imminent explosion of Android are all based on a forecast from Ken Dulaney at Gartner. It was also Ken who in 2004 forecast that Windows Mobile will dominate business devices and that RIM would never gain share leadership. Here is why he is wrong now as he was wrong then:
Ken and his peer group are implicitly and explicitly owned by the customers he tries to serve. What I mean is that Ken is hired by those who have the money but not the competence to think by themselves. His clients are the incumbent device vendors who are signaling to him that they will increasingly license Android (as they signaled that they will license WinMo before). He adds up all the signals he gets and multiples by random numbers to get a forecast. It's a supply-side forecast assuming "Porter's five forces" is still at work. In that sense, he is selling back to his clients what they've already told him. He is hired to validate their assumptions and that's what he delivers. Rinse, repeat.
Oct 28, '09 8:18 PM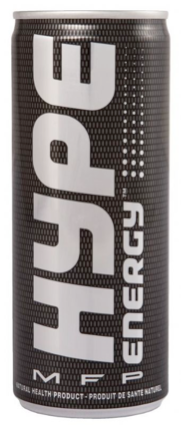 "In fact, as a percentage of revenue, Apple has actually been decreasing its ad spending every year for the past eight, from nearly 5% in 2001 to 1.37% today. That's about half the 3.6% Research in Motion's spends advertising BlackBerries."
http://brainstormtech.blogs.fortune.cnn.com/2009/10/28/apples-2009-ad-budget-half-a-billion/
Oct 23, '09 7:16 PM
Comparing US sales of iPhones vs. Nokia's NA device business.
AT&T iPhones activated in Q3: 3.2 million
Nokia phones sold in North America Q3: 3.1 million
(obviously, Nokia's figures include Canada and Apple might have sold a few more phones in the US than AT&T activated so Apple outsold Nokia by a significant margin in units in the US.)
Oct 22, '09 7:13 PM
For reference, some selected current market caps:
Microsoft (MSFT) – $236.76B
Apple (AAPL) – $183.40B
Google (GOOG) – $173.97B
IBM (IBM) – $159.93B
Cisco (CSCO) – $138.60B
Hewlett-Packard (HPQ) – $114.26B
Intel (INTC) – $109.85B
Disney (DIS) – $54.31B
Nokia (NOK) – $48.24B
Research In Motion (RIMM) – $37.43B
Amazon (AMZN) – $40.34B
Dell (DELL) – $29.63B
Sony (SNE) – $29.10B
Yahoo! (YHOO) – $24.78B
Motorola (MOT) – $18.82B
Adobe (ADBE) – $18.23B
Palm (PALM) – $2.51B
RealNetworks (RNWK) – $564.74M
The top 10 world-wide:
Exxon Mobil Corporation 352.31B
PetroChina Company Limited (ADR) 240.47B
Microsoft Corporation 237.58B
Petroleo Brasileiro SA (ADR) 220.19B
BHP Billiton Limited (ADR) 204.30B
HSBC Holdings plc (ADR) 199.98B
China Mobile Ltd. (ADR) 199.09B
Royal Dutch Shell plc (ADR) 195.76B
Wal-Mart Stores, Inc. 195.27B
Apple Inc. 183.57B
Steve Ballmer is not worried, Apple is just a rounding error.
Oct 20, '09 7:11 PM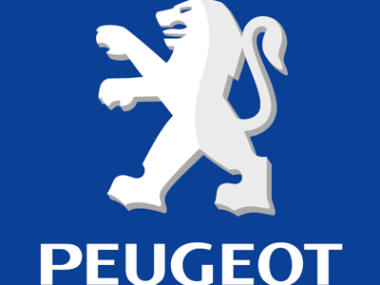 I'm trying explain the complete lack of interest in Nokia among the US blogging/early adopter audience. If you are an enthusiast, why do you not care about the market leader. The automotive analogy is not quite perfect, but there are brands that are just invisible to the community even though they are quite popular and significant.
The French have a pretty crap reputation and it's not entirely undeserved, however what's worse than being talked about badly is not being talked about.
Oct 20, '09 7:10 PM
Apple's Q4 2009 conference call revealed that iPod touch sales were up 100% year over year. For the full fiscal year, iPhone grew 78%.