Apple's cash for short-term and long-term marketable securities totaled $65.8 billion at the end of the March quarter. Cash increased by $6.1 billion.
The increase in cash is net of approximately $900 million for prepayments and capital expenditures related to the strategic supply agreements that Apple announced last quarter.
The following chart shows the historic cash, short-term and long-term liquid assets Apple holds.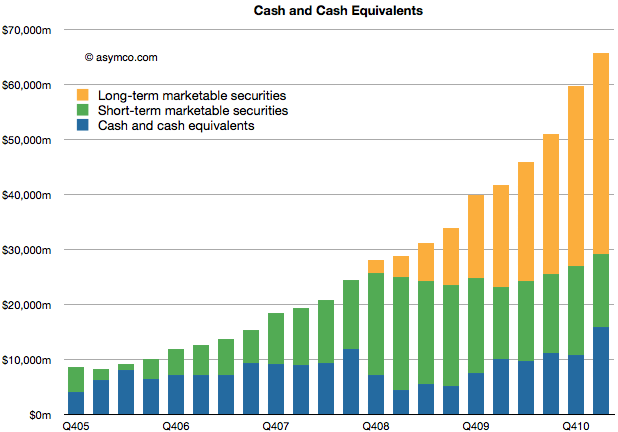 As in previous quarters, the securities Apple holds are: