According to 148apps.biz, the App Store has seen over half a million apps since inception. The number of available apps, according to Apple, is now 425k. (148apps claims 402k apps available in the US store.) The history of the App store catalog is shown in the following chart (showing both US and World-wide measures).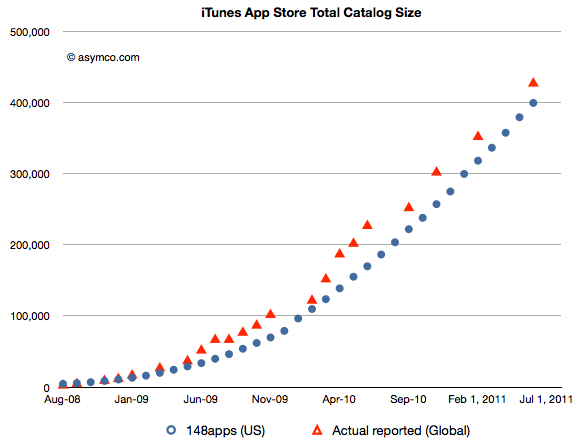 In an interesting new post by Appsfire, APPtrition – or why app store size does not matter that much… Ouriel Ohayon makes a good point: available is very different than accepted. When comparing catalogs it's important to distinguish between these measures. Apps are published and then unpublished for various reasons. He calls this app attrition and details the reasons it might happen.
What makes this interesting is the contrast between attrition rates on Android's Market and those on Apple's App Store.