The iPhone portfolio is now larger than ever. It's arguable that, for the first time, we can actually call it a portfolio vs. the [n, n-1] pair of products that's been available to date. A year ago I even argued that the n-1 variant of iPhone was more of a cognitive illusion than a real alternative.
But that all changed last week. For the first time since launch, there is a real portfolio. The iPhone is now available as five different variants with 10 different price points. Prices and options may vary by country, but I took the US portfolio as the baseline and illustrated it: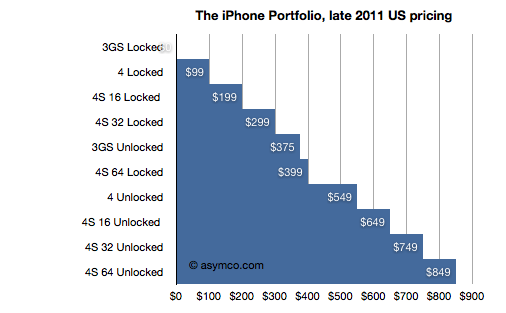 Including all the pricing options It's a very regular pattern.