In Apple: For What It's Worth Jeff Matthews asks a question "about the most disturbing pattern coming out of Apple's earning release: the measly 1% year/year revenue increase at Apple's retail stores".
He notes that prior to the drop, Apple stores were growing at 36%. Such a huge drop quarter on quarter seems suspicious and he thinks something is happening.
Something is happening.
To find out what, let's start with the revenue from Retail that Apple reports[1]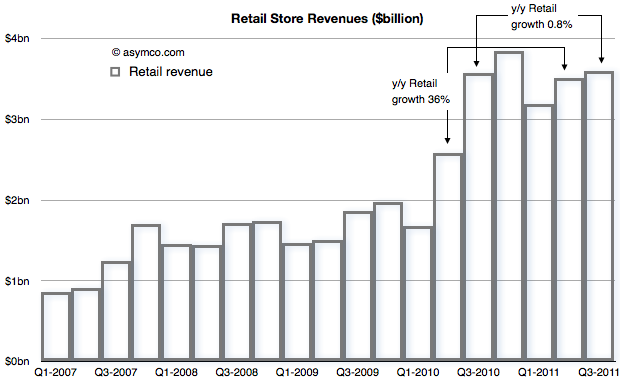 The concern is with that low growth between calendar Q3 last year and this year. That is being contrasted with the growth in the previous quarter (Q2) of 36%.