comScore published the latest data regarding US smartphone installed base. To summarize:
Penetration reached 37.4%, an increase of 2.9 million or 1.24 points of percentage.
Approximately 650k consumers switched from non-smart to smartphones every week during September
Based on trailing average of six months' growth, 50% penetration will be reached by end of September 2012, though the trend is for accelerated adoption (see chart below).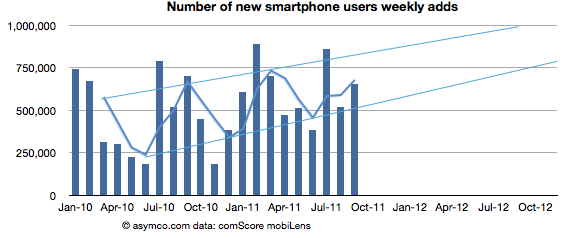 Of the platforms available, Android reached Continue reading "The US smartphone landscape"