This is a continuation of the "Android Economics" series of posts. It deals with how revenues and costs are categorized for Android.
The following diagram shows an approximate representation of what Android's "Income Statement"[1] would look like.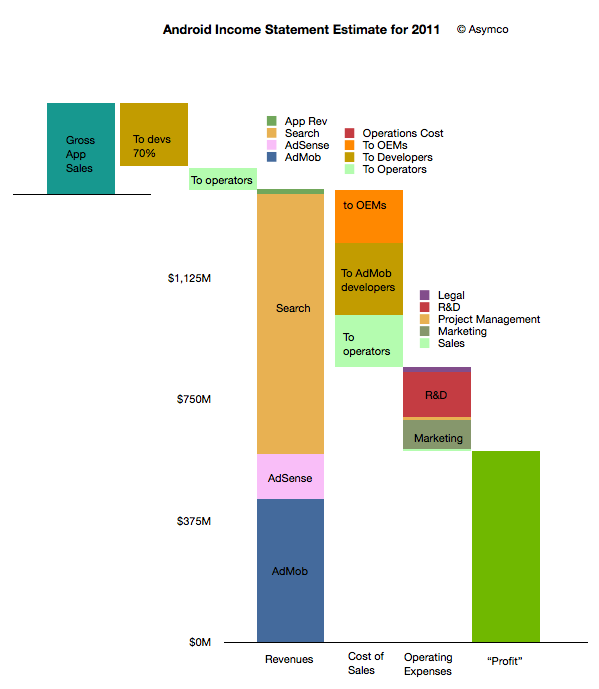 I'll discuss the assumptions that are built into the model as I go along. I'll begin at the upper left and move toward the lower right in the discussion.