The number of BlackBerry phones sold fell 41% year-on-year in the last RIM fiscal quarter. Sequentially the fall was 30%. Though surprisingly poor, I note that Nokia's smartphone business fell even more dramatically last quarter (down 50% y/y and 39% sequentially). LG also saw a 44% decline in unit shipments in Q1.
The history of smartphone shipments for the largest vendors is shown in the following chart: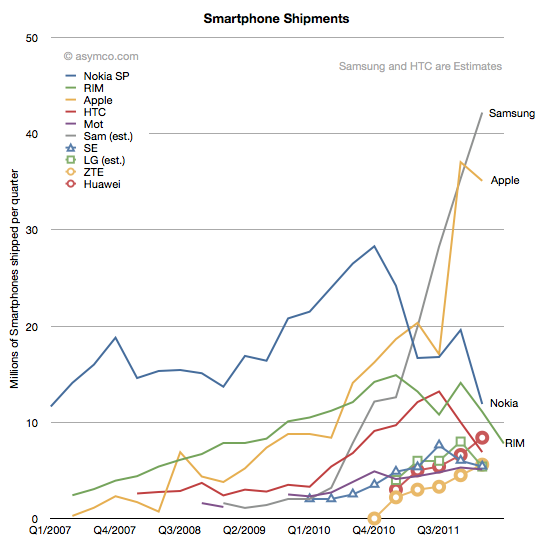 From forecasts made by Huawei it's probable that they overtook RIM in the last quarter, dropping RIM to 5th or 6th ranked vendor in smartphone units.
RIM's 7.8 million units is the same level of sales as it had in early 2009. The total market was only about 250 million units per quarter then. It's around 400 million today. A quick calculation shows that RIM's smartphone market share has fallen from a peak of 22% to about 6%.
RIM's stock performance reflects this performance relative to the market.