In anticipation of the earnings release tomorrow, I prepared a iPad-enabled audio-visual chart-based discussion of my expectation for product-level performance.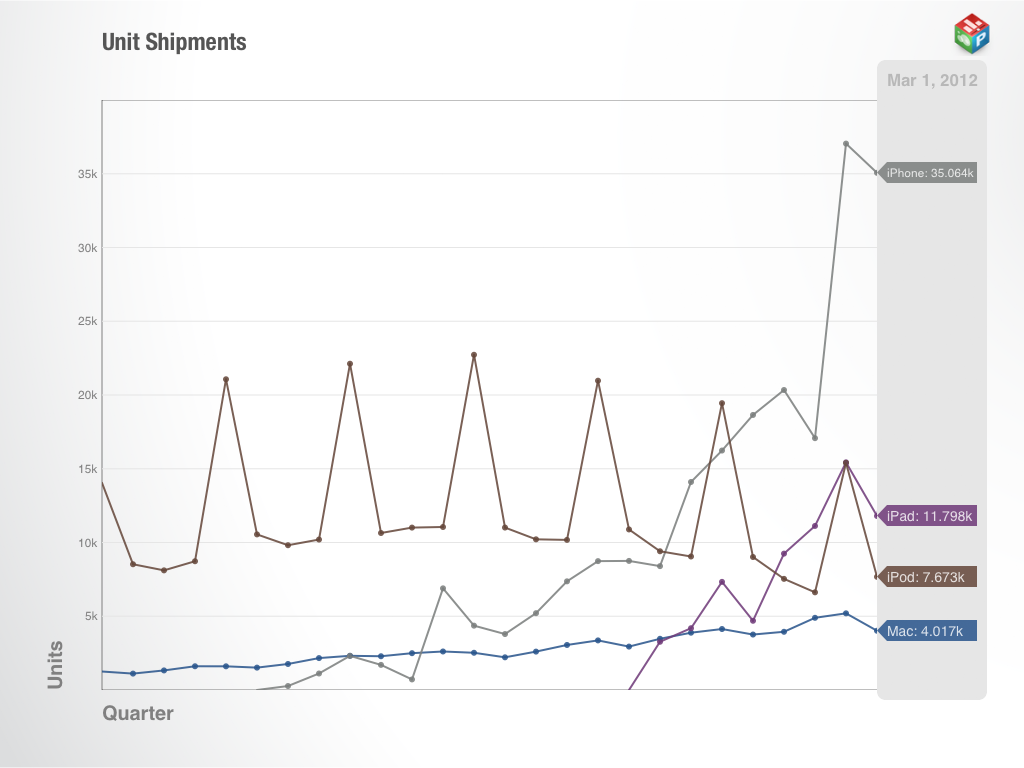 I discuss six topics in a historic context and the reasoning behind my expectations for the just-ended June quarter:
Units by product line
Unit growth
Gross Margin percent (profitability) by product
Pricing power in terms of revenue per unit sold
Contribution to revenues for each product
Contribution to margin for each product (i.e. profitability)
The discussion is packaged as a "padcast" which means you need to have an iPad and the Perspective App available on the iTunes App store in order to view the content.
It's available for $0.99 here.