The US has reached 50% smartphone penetration.
comScore data shows July penetration at 48.8% and a monthly growth in penetration of nearly 2 percentage points. Given the rate of growth, it's nearly certain that we've crossed 50% in August.
The historic growth is shown below: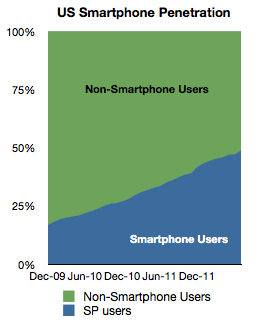 The platforms making up the smartphone market in the US have seen unequal shares of this new population of users. The following diagrams show how the install bases have changed in absolute and share terms.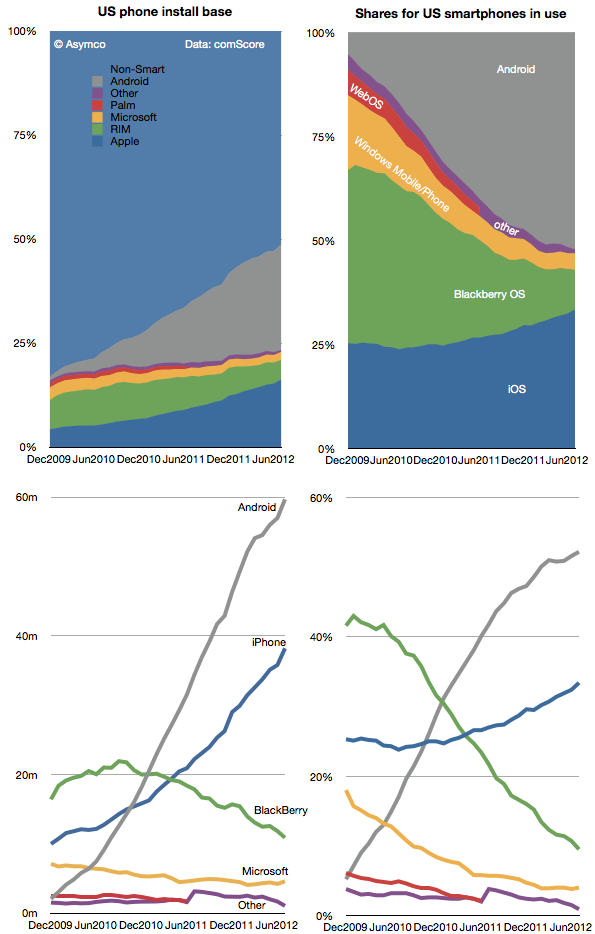 To round out the analysis, here is the net user gains for the platforms showing the net addition or loss of users since early 2010.