The fourth quarter of 2012 was 13 weeks in duration while the fourth quarter of 2011 was 14 weeks. The difference implies that a comparison of revenues should be done with an adjusted 93% of the 2011 values. The growth for 4Q 2011 relative to 4Q 2010 should also be adjusted on this basis.
The following tables show the unadjusted and adjusted growth rates. The adjustments apply to the bottom table and the columns highlighted.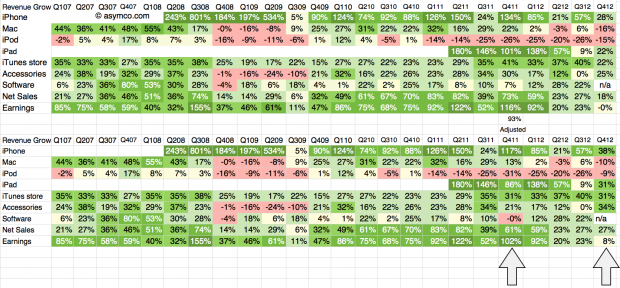 As in previous scorecards, I used the following color scheme to "grade" the performance.