To anyone who has visited the current "campus", it's obvious that Apple has outgrown it some time ago. It's also obvious given the increase in headcount and operational expenses over time as can be seen below: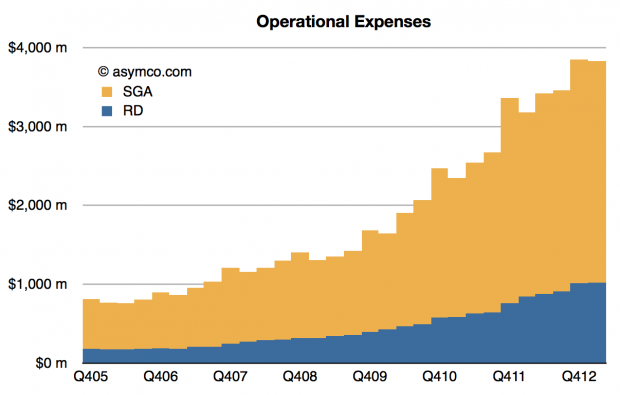 (I added Q1 2013 estimate based on company guidance.)
One can understand why, from a practical point of view, they want to consolidate what amounts to at least twice as many people back into one place.
But there is also a more subtle reason and it has to do to a fundamental distinction: