In the latest quarter the iTunes top line grew by 32%. Additional newly reported items:
Quarterly revenues topped $4 billion (a new high) and the company suggests that this rate is maintainable by stating it has a "$16 billion annual run rate". The pattern of revenues is shown below.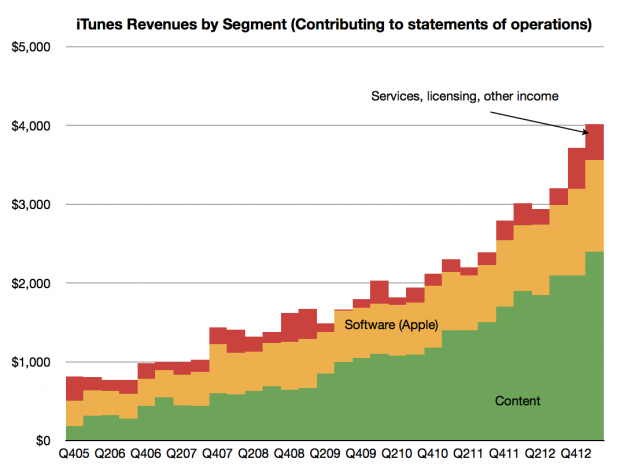 The content portion of iTunes revenues was $2.4 billion, up from $2.1 billion sequentially. Growth into Q1 is not unusual as many holiday iTunes gift cards are redeemed during January.
Revenue growth has been surprisingly steady, averaging 29%/quarter for more than six years.