Last week BlackBerry announced that it had 72 million subscriber accounts. The current market capitalization is $5.4 billion and enterprise value (i.e. excluding net cash) is about $2.8 billion.
That implies a net present value of about $40 for each account. This is quite a drop from early 2010 when the value was $866.
The graph of BlackBerry subscriber accounts and EV/account is shown below: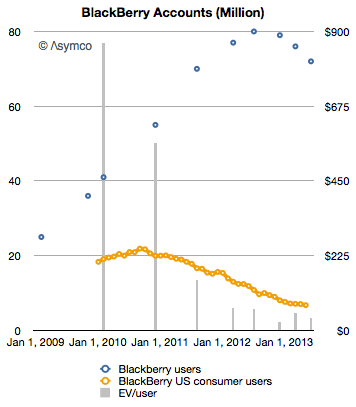 I've also added a graph showing a derived value of US consumer BlackBerry users (derived from comScore's survey data).
There are several patterns which intrigue me: