Microsoft spent $2.6 billion for Advertising in the fiscal year ended June. Apple spent $1.1 billion in its fiscal year ended October.
Other companies will report their full year ad spending later but their previous years' spending is shown below.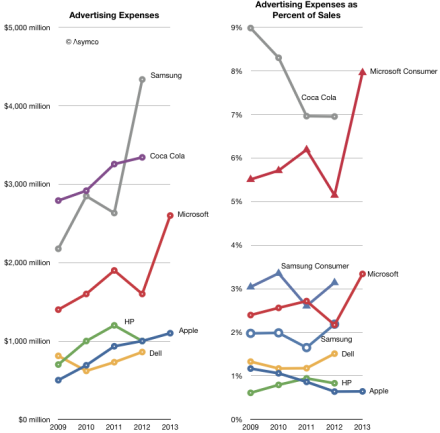 I added a second graph showing the percent of sales that each ad budget represents. Note that Coca Cola retains the crown as the most prolific advertiser when it comes to budgeting.[1]
Notes:
Think of it as 7 percent of every Coke purchase going to pay for the ad that presumably got you to buy it. [↩]