We will be conducting the 11th Airshow event in Seattle on Saturday, 8 November 2014.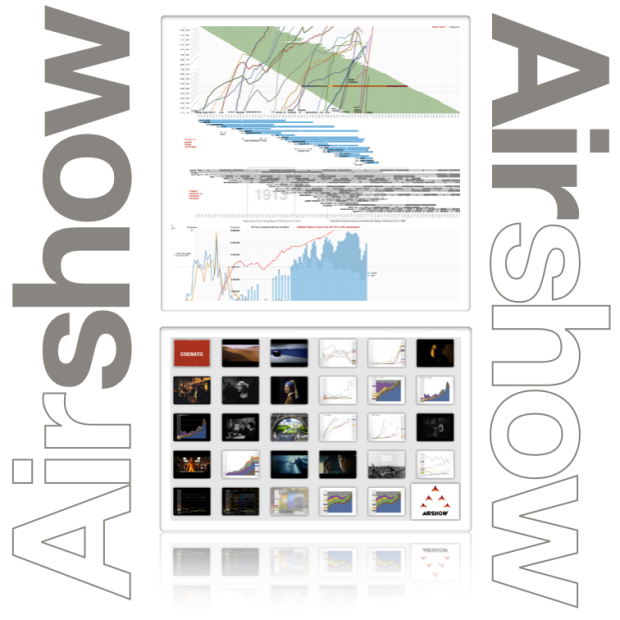 The purpose of Airshow is to:
Understand how data can be used to persuade through an appeal to logic as well as through empathy.
Understand the basics of "data cinematicism" including the techniques analogous to cinematography and direction.
Understand story development techniques including how to facilitate the audience's entry into the story.
Learn how to build a cinematic presentation.
The method we devised borrows heavily from the techniques of cinematography and screenwriting to impart meaning to the audience beyond the literal words spoken or images shown on screen. These techniques are demonstrated with "feature presentations" and then deconstructed in interactive lectures. Throughout we also weave Aristotelian rhetorical tips and present from the Asymco repertoire of stories.
Given the cinematic nature of the event, we thought it would be fitting to use a screening room, so we have reserved the the Auditorium at Fry Art Museum. See Airshow Seattle event page for more information. Discounted registrations for readers of this site are available. Students and teachers may register with an academic discounts.