Do you or your team need a detailed understanding of smartphone sales or installed base?
For example:
How many Galaxy Note 4s were sold last month versus iPhone 6 Plus?
What is the typical spec of a $150 Android smartphone?
Or any of a million other questions. If so Counterpoint can help. We gather model-level device sales for more than 3000 handset models from over 300 brands across 37 countries every month. We can customise our data to fit your operational needs.
We have a superb resource for: application developers; industrial designers; component vendors; the financial services industry or anyone else who needs to understand connected device market dynamics. Call us for more information.
Sign-up for one of our upcoming webinars.
Gain insights into what is driving the smartphone market through our analysis of the top 3000 smartphone models across 2014.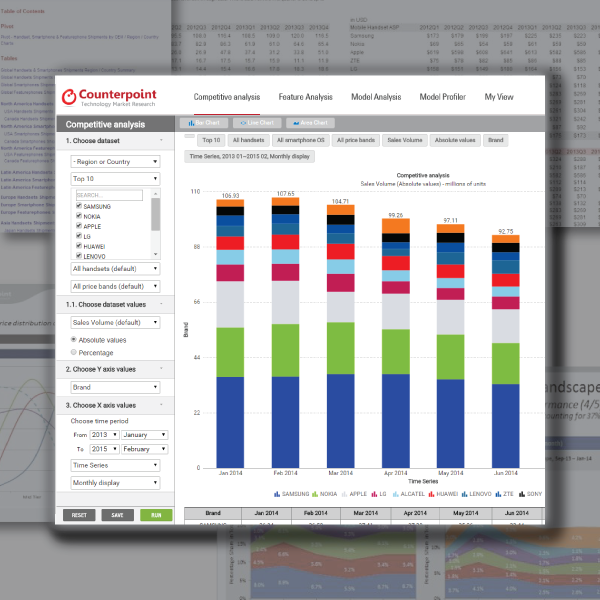 This post is sponsored via Syndicate