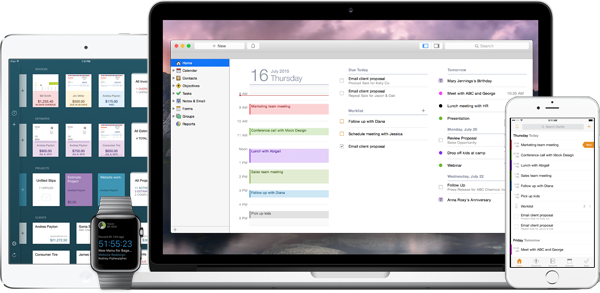 Marketcircle helps small businesses grow with amazing business apps for the Mac, iPad, iPhone, and Apple Watch. Marketcircle is a Mac-based software company in Toronto that develops award-winning apps to help you work happier.
Daylite is a business productivity app that gives you the benefits of a CRM, project management app, calendar app, and to-do app – all in one. Daylite helps you stay organized, share information and build effective processes so you or your team can increase efficiency.
Billings Pro is a time-tracking and invoicing app that helps freelancers and small businesses create beautiful and professional invoices in as little as 60 seconds. With less time managing invoices, you'll have more time to focus on clients and do the work you love.
We've been helping Mac-businesses for over a decade. Read how small businesses have grown with help from Daylite and Billings Pro.