During the last quarterly earnings call, Tim Cook said that Apple has seen the highest switching rate from Android ever. That there is switching isn't surprising. We've seen many surveys which show higher loyalty with iOS than with Android. But it's been very hard to spot the evidence in the data which is visible publicly. Both iOS and Android are adding users and sales for both platforms are still increasing.
The switching effect is easier to discern when the market is not growing overall. In that situation one platform's growth has to be at the expense of another. However, some markets do show evidence of "churn" in users.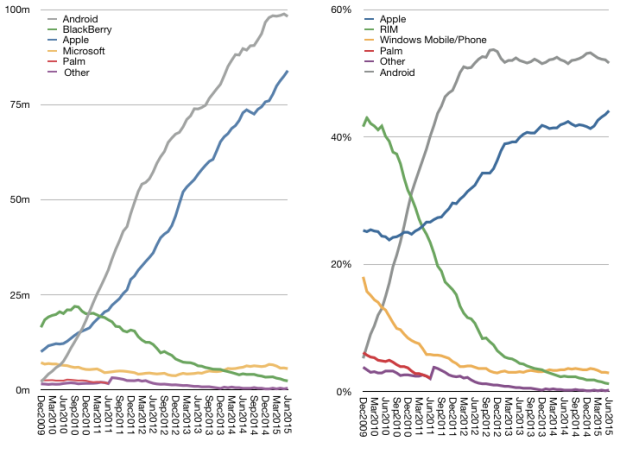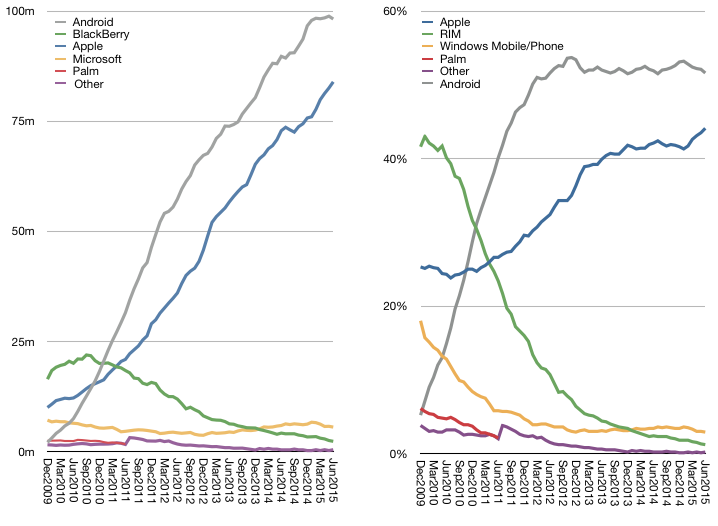 Consider the ComScore data on US platform users (above). If we look at the last six months' data[1] we can count that there are about 8.2 million more Americans using iPhones than there were six months ago. At the same time, there are 1.6 million Android users. One million users left the BlackBerry platform and about 700,000 left Windows Mobile. The data also suggests that the total number of first-time smartphone users is about 8.3 million.
Notes:
these data are actually three month averages [↩]