Using WordPress?
GravityView puts your Gravity Forms form data to work on the front end of your website. You can easily display your entries in a table, a nice-looking profile listing, or even in your own hand-rolled HTML layout.
Build virtually anything using your form data, like business directories, feedback boards, staff databases, or event location maps. Plus, GravityView is drag-and-drop—no coding is required. If you want to customize it with your own code, you can do that too.
The best part? Users can search, sort, and edit their own Gravity Forms entries.
Thousands of agencies, universities, and other organizations are already using GravityView. Try us risk-free with our 30–day guarantee.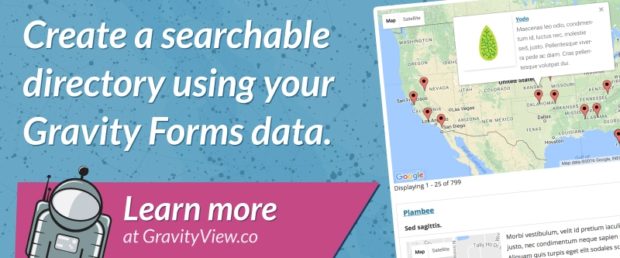 Enter the code ASYMCO on checkout to get 10% off your purchase.