The Covid-19 case rates for 48 selected US States or Territories. All data is 7-day average.
Case rate is cases/day starting at 30 cases/day.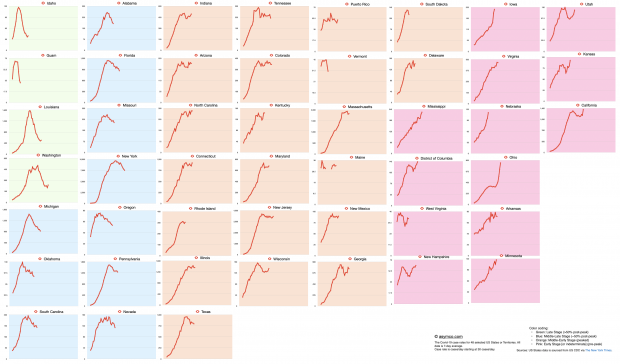 Link to full-size image: http://www.asymco.com/wp-content/uploads/2020/04/Screen-Shot-2020-04-21-at-3.14.00-PM.png
Color coding:
Green: Late Stage (>50% post-peak)
Blue: Middle-Late Stage (~50% post-peak)
Orange: Middle-Early Stage (peaked)
Pink: Early Stage [or indeterminate] (pre-peak)
US States data is sourced from US CDC via The New York Times.