In fiscal 2013 there were 395 million visits to Apple retail stores. In 2012 there were 372 million.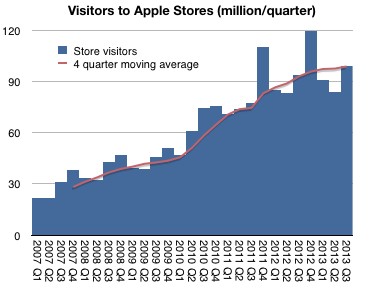 The difference is approximately the population of Australia. This was in addition to the population of the US and Canada already passing through. Although this is a fun way to think about total traffic, it does not reflect performance of the stores themselves since new stores are always being opened. 21 new stores in 2013, to be precise.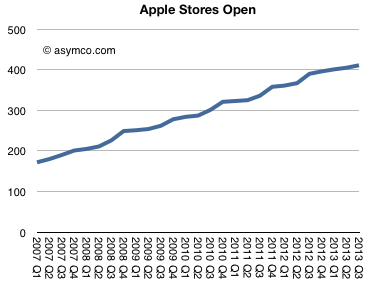 The better benchmark should be the number of visitors per store.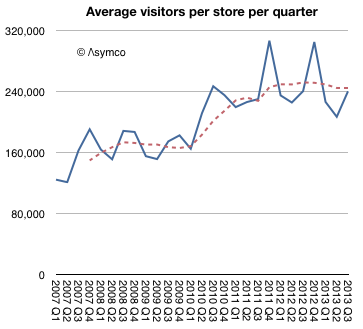 This shows that, except for seasonal peaks, the visitors per store per quarter has been a fairly steady 240k since mid-2010. What's more, this rate was also remarkably steady at around 160k/store/quarter from 2007 to 2010.
So what caused this quantum jump1 in traffic? Continue reading "The Quantum Leap in Retail"
"Quantum leap" is often used to mean "giant leap" but in the original usage it meant a specific, discrete jump [↩]