At WWDC 2016 Apple offered a set of new data points to illustrate its ecosystem's robustness.
First, the number of registered developers increased by 2 million in the last year to a total of 13 million. That is a growth rate of 18%. To compare this total consider that Oracle claimed in 2014 9 million Java developers and IDC claimed in 2014 there were 18.5 million software developers in the world, of which 11 million were professional software developers and 7.5 million were hobbyist developers. It's therefore possible that Apple's "market share" among developers is close to 70%.
Second, App installs have now reached 130 billion. The cumulative growth is shown in the graph below: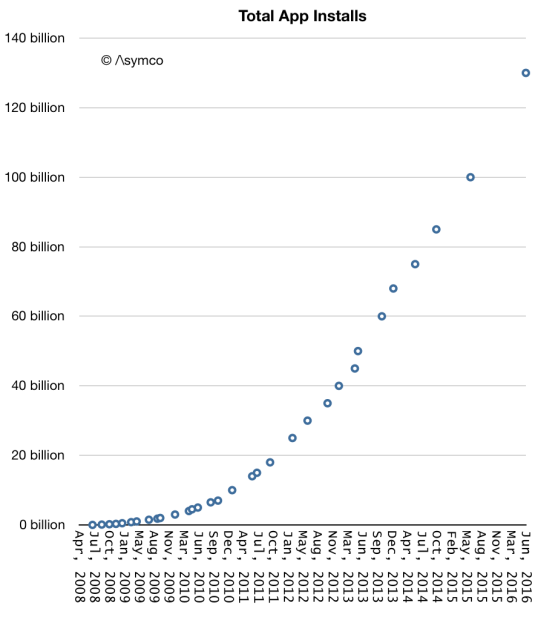 The rate of growth is also shown in the following graph: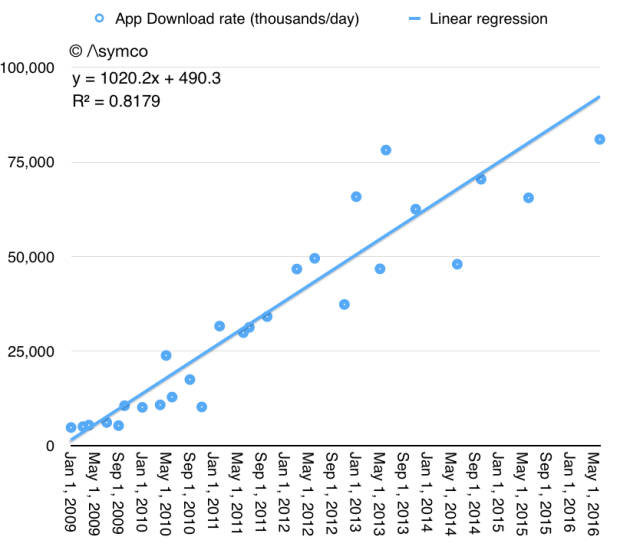 Note that the rate of growth continues to increase and is now above 30 billion/yr. It turns out that apps continue to be a popular download item. The size of the audience continues to grow (see graph below) and it's therefore understandable that activity in the store continues to grow.