There are 80 million Mac users. The last 12 months saw sales of 18 million Macs.
As of the end of June there were 886,580,000 iOS devices sold. As of today the total is well over 900 million. One billion sold will happen well before this year is out. Estimates of current iOS users vary but they are probably at least 500 million and could be 600 million.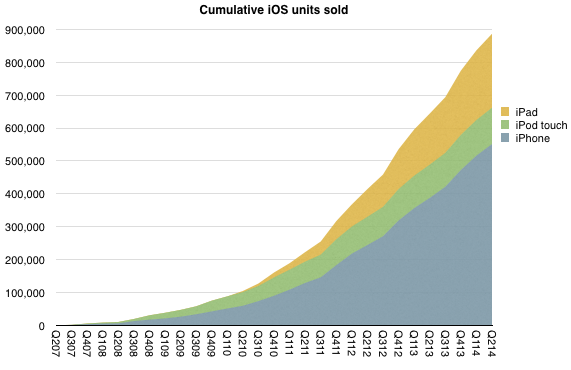 Apple claims 800 million iTunes accounts.
Therefore, in terms of revenues:
Mac User = $289/yr
iOS User = $262/yr
iTunes User = $25/yr[1]
Adding iTunes usage to either Mac or iOS yields
Notes:
Measured from billings [↩]