Although Samsung and Apple are acclaimed as the leaders in profit capture for smart (and otherwise) phones, what is not lauded is how much they spend on capital equipment used in the making of these phones.
In 2012 Samsung spent around $20 billion while Apple spent about $10 billion (excluding leasehold improvements or Apple stores but including real estate).
Compare these figures with Intel at $11 billion, Google at $3.2 billion, Microsoft about $2.8 billion and Amazon $3.8 billion (including presumably new distribution centers.)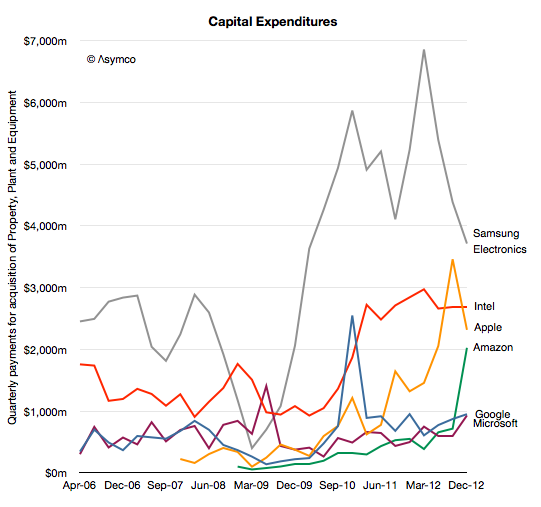 What each company spends on differs depending on its business model, but as the graph above shows it's easy to see that there is a class of "big spenders" who spend so much that it makes it hard to imagine just what $10 billion/yr could actually buy.
To get an idea of just how big that figure is consider that