Jul 30, '15 8:42 PM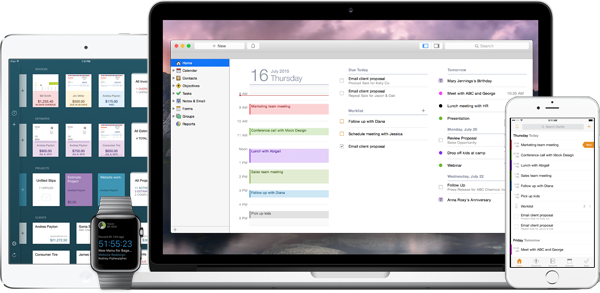 Marketcircle helps small businesses grow with amazing business apps for the Mac, iPad, iPhone, and Apple Watch. Marketcircle is a Mac-based software company in Toronto that develops award-winning apps to help you work happier.
Daylite is a business productivity app that gives you the benefits of a CRM, project management app, calendar app, and to-do app – all in one. Daylite helps you stay organized, share information and build effective processes so you or your team can increase efficiency.
Billings Pro is a time-tracking and invoicing app that helps freelancers and small businesses create beautiful and professional invoices in as little as 60 seconds. With less time managing invoices, you'll have more time to focus on clients and do the work you love.
We've been helping Mac-businesses for over a decade. Read how small businesses have grown with help from Daylite and Billings Pro.
Jul 10, '15 8:38 PM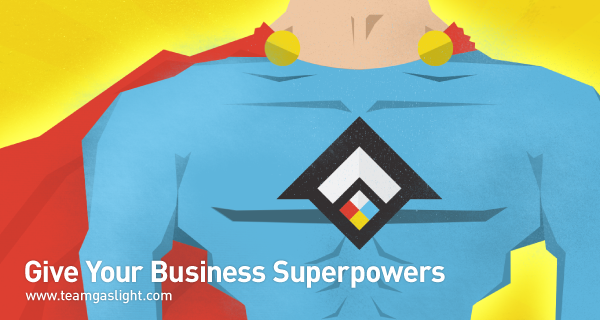 Leap your toughest business problems in a single bound.
At Gaslight, we transform businesses with technology. Let's work together to build custom software that gives your business superpowers. The kind that allow you to boost profits, innovate faster, launch a new revenue stream or radically improve productivity.
We believe in the power of:
Small, mighty teams: We'll assign a strong dedicated team, often two developers and a designer, to work on your project.
Laser focused work: Our agile development process allows us to build software faster and focus on building the features that deliver the most value to your business.
True partnerships: We consider our clients part of the team and collaborate with them on a daily basis.
Read our case studies to see how we've given other businesses superpowers. Or reach out to kick off a project.
p.s. 5 signs your business needs custom software
May 28, '15 11:47 PM
Check out Webdesigner News for all the latest stories that matter to designers and developers from around the Web. They cover a range of topics, from vanilla web design to code demos, from branding to brand new apps. If it matters to our industry you'll find it there in bite sized chunks, that are fun and easy to read.
What makes them different from other design news sites is that it is curated by humans. They shortlist stories through social media response and then every single story is reviewed by industry experts.
So take a moment to check them out, I think it will save you hours every week, by bringing you the vital stories of the day, every day.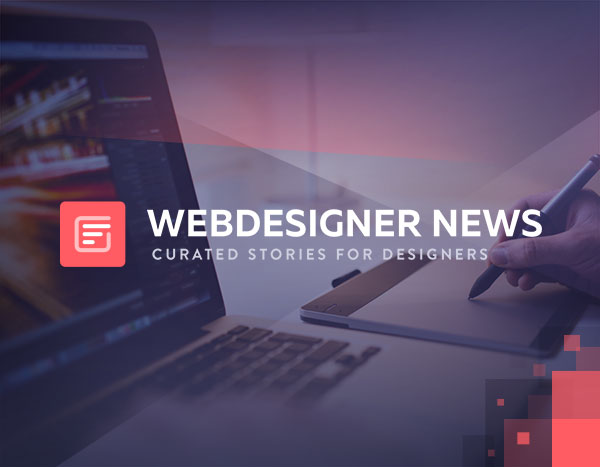 May 22, '15 12:10 AM
Survey Sampling International (SSI) recently launched a business professional market research panel called ProOpinion. With 37 years of sample and data collection behind them, SSI is poised to change the way business professionals share and gather vital market research information.
ProOpinion is a community driven by research and fueled by business professionals. A unique blend of opportunity and sharing, it contains easily accessible, up to date, curated business news feeds and content shared by its members.
Research powered business data: Unique research powered content
Improve the marketplace: Voice your opinion on the topics that matter most.
Be rewarded: Participate in business professional online surveys and earn rewards.
Meaningful research. Learn from others while others learn from you. Be a part of the research. Share. Influence. Be rewarded.
Sign up today to be a part of the community creating the content to shape the future of your field!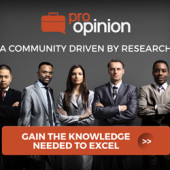 Mar 27, '15 9:55 PM
Avea transforms your home with beautiful dynamic light moods. Control your ambience from your iPhone or iPad and unwind in one of the carefully crafted settings with subtly changing light.
After a relaxing evening, simply set your alarm using the built-in wake-up light scene. With Avea, rise and shine along a natural sunrise, right in your bedroom.
Avea connects directly to your iPhone or iPad using Bluetooth Smart technology, without requiring additional gateways or bridges. But it doesn't stop there: once you have chosen a light scene, the smart LED lightbulb will take care of the rest, not requiring a constant connection to your iPhone or iPad. Connect more than one Avea, and they will automatically coordinate their lighting to create an even more immersive atmosphere.
Supported Devices: iPhone 4S or later, iPod touch (5th generation), iPad mini or iPad (3rd generation or later); with iOS 7.1 or later
Transform your home with beautiful dynamic light moods
Control your ambience from your iPhone or iPad
Rise and shine with the built-in wake-up light scene
Direct connection using Bluetooth Smart technology
Connect more than one Avea to coordinate their lighting
Check out the video here.
Sponsored via Syndicate.
Feb 23, '15 3:58 PM
Connect everything with one cable.
Elgato Thunderbolt™ 2 Dock enables you to connect everything to your MacBook or Ultrabook at once. With two Thunderbolt™ 2 ports, connect your computer with only one cable and simultaneously enjoy the extended versatility of Thunderbolt™.
A built-in HDMI port can drive any display of your choice up to 4K resolution, and three additional SuperSpeed USB 3.0 ports assure that all of your devices are connected when you need them, at full speed and with up to 1.5A of power. Tap into the full performance of wired network connections with the built-in Gigabit Ethernet port, and enjoy crystal-clear conference calls through the separate microphone input and amplified audio output.
What's more, Elgato Thunderbolt 2 Dock comes with a 50 cm Elgato Thunderbolt Cable and Power Supply.
Overview:
Connect everything to your MacBook or Ultrabook at once
Two Thunderbolt™ 2 ports: extended Thunderbolt™ versatility
Built-in HDMI port: directly connect a display with up to 4K resolution
Built-in Gigabit Ethernet: enjoy increased network performance
Three USB 3.0 ports: high-power device support for iPad, SuperDrive and more
Stand-alone USB charging: keep charging when your computer is not connected
Separate microphone input and amplified audio output
Included software: conveniently eject all storage devices at once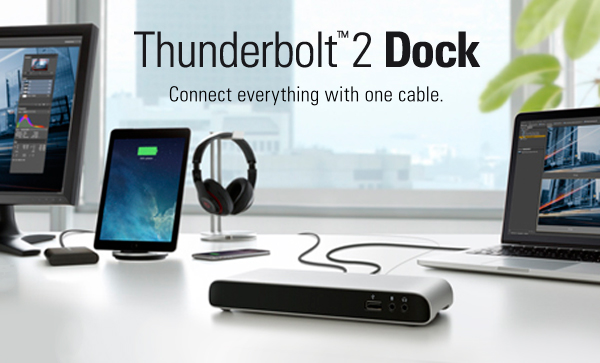 This post is sponsored via Syndicate.
Feb 12, '15 3:58 PM
Do you or your team need a detailed understanding of smartphone sales or installed base?
For example:
How many Galaxy Note 4s were sold last month versus iPhone 6 Plus?
What is the typical spec of a $150 Android smartphone?
Or any of a million other questions. If so Counterpoint can help. We gather model-level device sales for more than 3000 handset models from over 300 brands across 37 countries every month. We can customise our data to fit your operational needs.
We have a superb resource for: application developers; industrial designers; component vendors; the financial services industry or anyone else who needs to understand connected device market dynamics. Call us for more information.
Sign-up for one of our upcoming webinars.
Gain insights into what is driving the smartphone market through our analysis of the top 3000 smartphone models across 2014.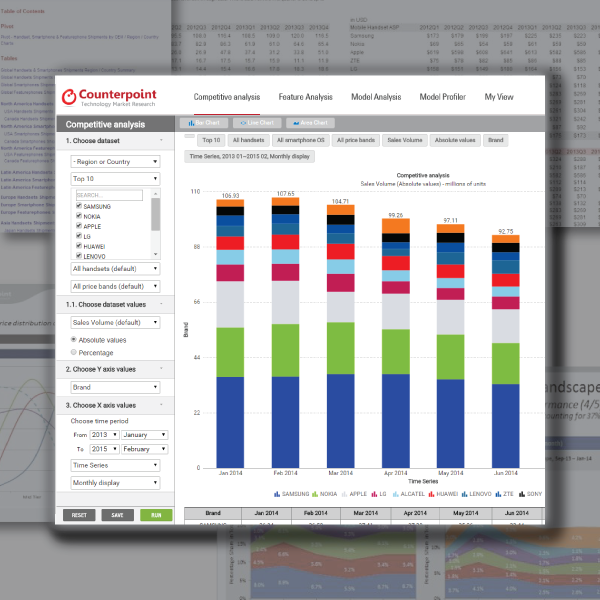 This post is sponsored via Syndicate
Feb 6, '15 5:53 PM
You've got the resources to ship great products – so what's holding your team back? Learn to make thoughtfully executed products beyond the MVP. The Craftsman PM Workshop gives you career-boosting insights into the breakthrough practice of Whole Product Management.
In just 2 days at the Craftsman PM workshop, you'll learn:
Exactly how to develop an actionable growth strategy beyond the MVP
A holistic way to thinking through the Whole Product model
Ways to solve complex product problems in half the time, at half the cost
Actionable metrics to improve customer engagement and retention
This workshop is designed for:
Product Managers, Marketers and Designers
Startup Founder/CEOs formalizing company product management
People transitioning into or seeking a Product Management career
"This training provided more takeaway value than any workshop or conference I've ever attended."             – Product Manager, NetSpend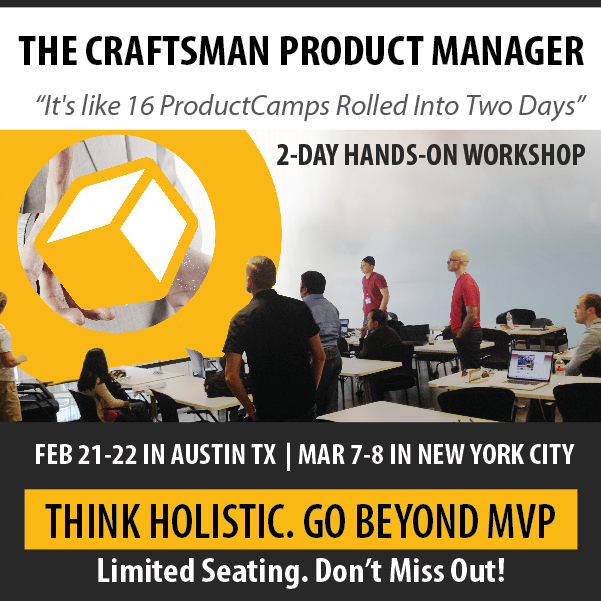 Jan 29, '15 10:08 PM
Fly on the Mac is back and it's Bzzztier than ever. It's fun and completely free to play the latest Apple News and Rumors.
2015 is setting up to be an amazing year for new products coming out of Cupertino. When will the Apple Watch ship? How much will the Edition start at? Will we see a 12" MacBook Air? Or will it be a 12" MacBook Pro? If you think you know, you can bet your credits against the choices and see how you fare against everyone else.
Don't just read the rumors, bet on them.
Fly on the Mac is a game site. No real money is at play.