One of the axioms of hardware business is that prices fall over time. The consumer price index for personal computers and peripheral equipment from 1998 to 2014 is shown below: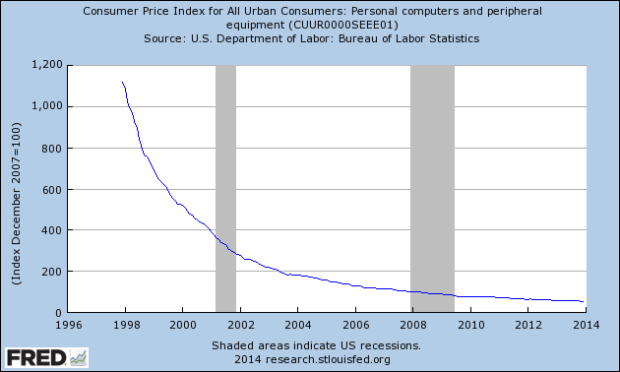 The price index suggests that prices for computers should be 54% of 2007 levels. Charles Arthur illustrated this on a global basis using a separate set of data.
The data shows that the weighted average selling price (ASP) of a PC has fallen from $614.60 in the first quarter of 2010 to just $544.30 in the third quarter of 2013, the most recent date for which data is available.