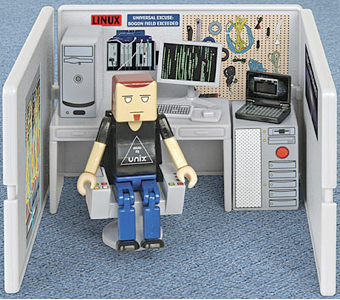 An interesting note in the latest Canalys Smartphone quarterly summary (http://www.canalys.com/pr/2009/r2009112.htm):
"…in our October study of 600 European decision makers in medium and large enterprises, more than 20% said they expect the iPhone to be the dominant smart phone platform for running business applications in their organisation within the next 3 to 5 years. In France, the iPhone was ahead of Windows Mobile and RIM in this regard – a remarkable result."
This short quote brought back to mind the recently formed partnership between Nokia and Microsoft to deal with RIM. One fruit of this relationship is a recent job posting atcareers.microsoft.com which seeks Symbian developers to work for Microsoft:
Job Category: Software Engineering: Development
Location: India, Hyderabad
Job ID: 702365
Division: Microsoft Business Division

The Office team is looking for a self-motivated and highly passionate Developers to contribute in building a new team and drive discipline excellence in the delivery of Office Mobile and Communication experiences for Nokia's Symbian smartphones.

Microsoft and Nokia have formed a global alliance to design, develop and market mobile productivity, communications and collaboration solutions.

Under the terms of the agreement, the two companies will begin collaborating immediately on the design, development and marketing of productivity solutions for the mobile professional, bringing Microsoft Office Mobile and Microsoft business communications, collaboration and device management software to Nokia's Symbian devices. These solutions will be available for a broad range of Nokia smartphones starting with the company's business optimized range, Nokia Eseries. The two companies will also market these solutions to businesses, carriers and individuals.

This project builds on the existing relationship with Nokia who is optimizing access to email and other personal information with Exchange Activesync. Next year, Nokia intends to start shipping Microsoft Office Communicator Mobile on their smartphones, followed by other Office applications and related software and services in the future.
While the iPhone wins hearts and minds in IT through sheer brilliance Nokia tries to become a supplier to IT departments through a strategy deeply rooted in the 1980s: the manipulation and exertion of control over file formats. As IT has diminished in importance (to the point of ceasing to matter to some) it's hard to understand this misplaced alliance with Microsoft over something so inconsequential.