Apple reached fourth place in ranking of top phone vendors by units sold. I guess that makes it a "top tier" vendor.
So how did it get there?
Here is a chart showing how market share evolved since the quarter when iPhone launched:
Units sold and shares.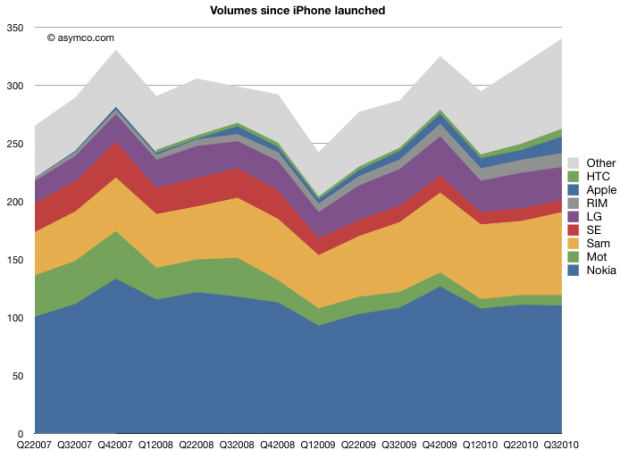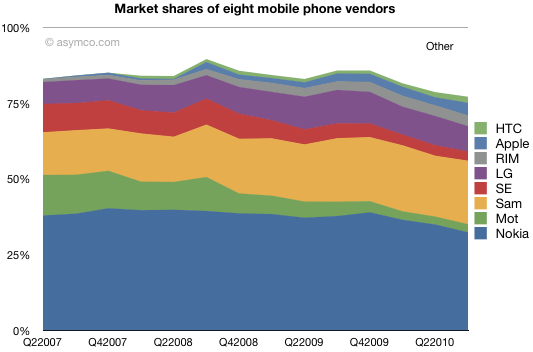 The chart shows how this cohort of eight vendors has fared over the past 3.25 years. The squeeze on Motorola and Sony Ericsson is plainly evident. What's harder to tell is how the tiny players in the smartphone place fare in the ranking of "top tier".
Here are the same vendors with their position in the volume leader league table over time: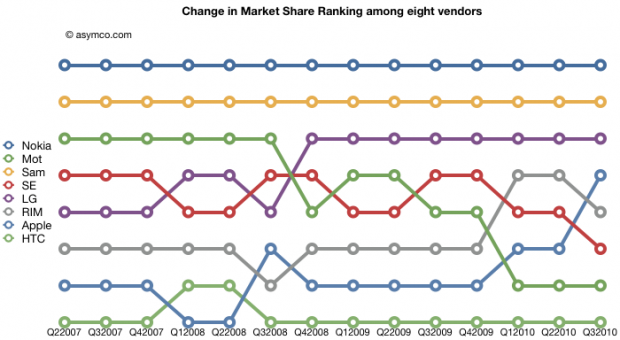 Lots of interesting patterns here which I'll leave to the reader to interpret.