In celebration of one year of Asymco.com, the Asymco store is now open.
I am extremely grateful to Michael Burgstahler of Two Tribes design for leadership in creating the first t-shirt design: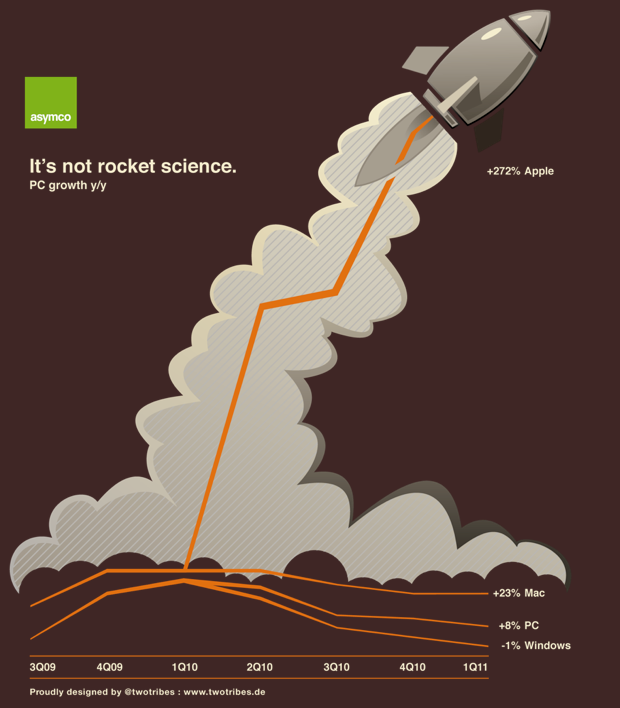 Based in the home town of Mercedes Benz and Porsche, Two Tribes has been in the creativity business for 18 years with clients like Ricoh, State Bank of Baden-Württemberg, Bosch and Siemens. They even built an app "Favorelli" and opened a little shop for home decoration.
This masterpiece, along with a logo only version is available now.