Join us for another #AsymcoFridayNight this Friday to discuss these latest developments and news from the markets.
Sign up here: https://vito.community/events/asymco-friday-night-fever
The Covid-19 case rate for 99 selected countries and the EU. Apple Mobility Trend for 57 countries.
Background color coding:
Green: Late Stage (>50% post-peak)
Blue: Middle-Late Stage (~50% post-peak)
Orange: Middle-Early Stage (peaked)
Pink: Early Stage [or indeterminate] (pre-peak)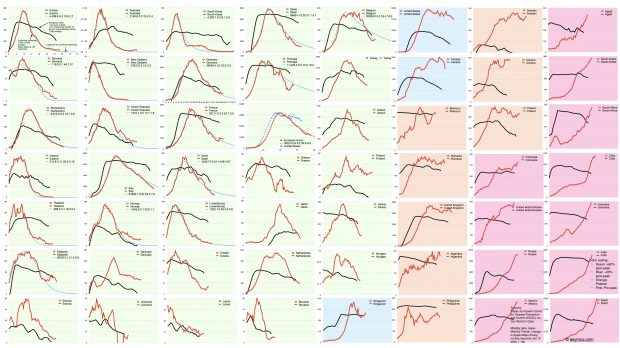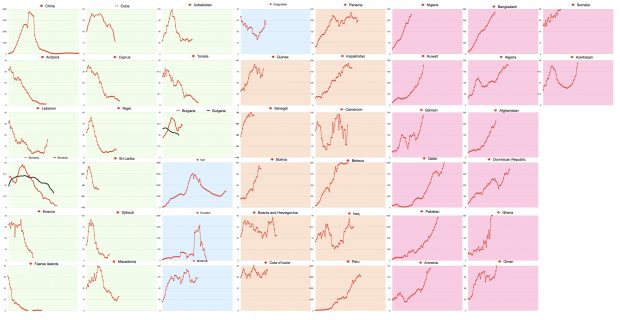 Sources: Cases data from European Centre for Disease Prevention and Control (ECDC) via Our World In Data. Mobility data is sourced from Apple Mobility Trends which tracks change in Apple Maps routing requests.