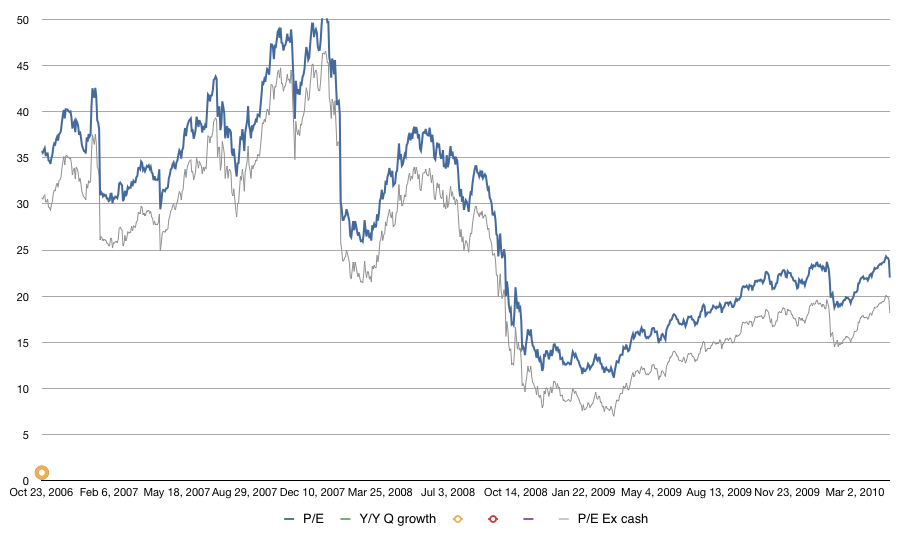 Apple's latest earnings showed growth of nearly 90% (following a nearly 50% growth the previous quarter.)
Normally, growth like this is rewarded with a significant P/E ratio of 30 to 40.  Apple enjoyed P/E of 50 as recently as 2007.  However Apple's P/E ratio dropped to about 22 after earnings.
Although higher than during the worst of the recession, this low P/E either reflects continuing pessimism in the overall sustainability of the economy or a continuing discounting of Apple's potential growth.
Excluding the nearly $45/share cash and looking at a forward twelve months earnings of 15, the forward P/E is an almost embarrassing 14.
It's possible that after a few quarters of above 50% growth Apple's P/E and hence its valuation will return to more normal (PEG ~1.0) levels.  A P/E of 30 at today's trailing 12 months earnings would put the stock above $350/share.