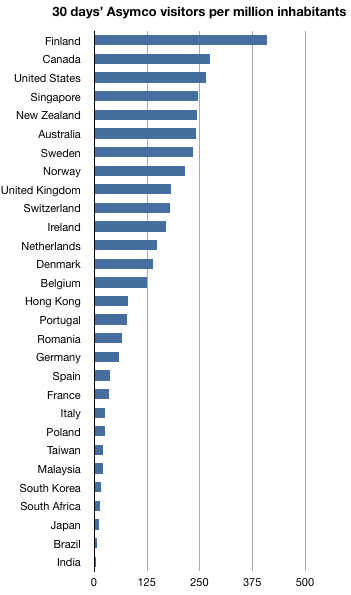 When looking at unique visitors as a proportion of population, this site is more popular in Finland and Canada than in the United States.
Very impressed with Singapore and New Zealand who punch above their weight. UK is second in overall volume. Honorable mention to Australia, Sweden, Norway and Switzerland.
It's interesting to compare this list with Newsweek's ranking of the world's best countries.
Finland
Switzerland
Sweden
Australia
Luxembourg
Norway
Canada
Netherlands
Japan
Denmark
United States
Germany
New Zealand
United Kingtom
The correlation is uncanny.