Jun 6, '11 7:56 PM
The Post PC era just turned more so.
Coincidence?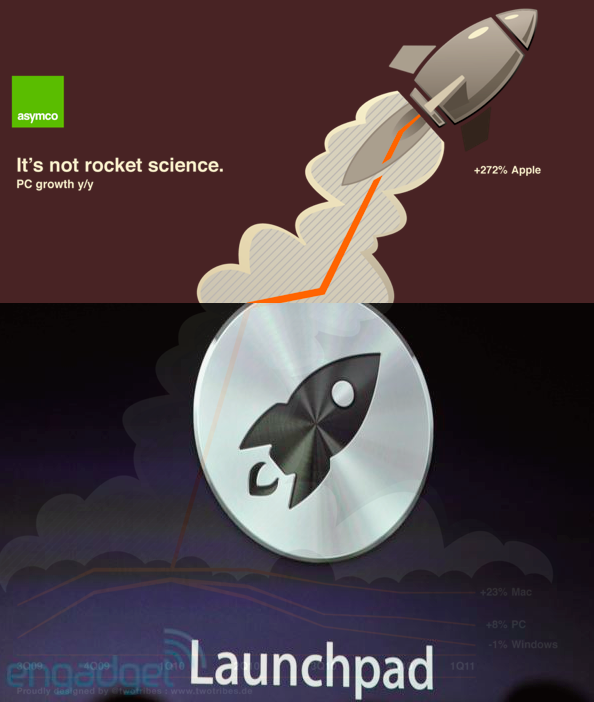 You can still get the t-shirt.
Jun 6, '11 12:00 AM
In their monthly survey update on US phone usage, comScore reported that by the end of April 74.6 million people in the U.S. owned smartphones. In the same period a year ago only 48.1 million did. The percent of smartphone users out of total phone users has reached 32%.
The following data points can also be deduced:
2.1 million or 474k people/week became smartphone users during April.
62% of smartphones in use in the US are either Android or iOS. The sum a year ago was 37%.
There are about 20 million iPhone users and 27 million Android users in the US today. A year ago there were 12 and 6 million respectively.
RIM's US user base peaked at 22 million in Sept 2010. It is now 19 million and dropping.
Usage of Microsoft mobile operating systems in the US is in steady decline dropping from 7 to 5 million users in one year.
During April 475,000 people abandoned their Blackberries.
Android and iOS gained 3 million users in April. One million switched from other smartphones and 2 million switched from non-smartphones.
The following chart shows the evolution of installed base share of platforms among users of smartphones in the US.