In the US, on a sales per square foot basis, Apple retail continues to perform twice as well as Tiffany & Co., the second best retailer, and three times as well as lululemon athletica, the third best retailer.
The latest quarter showed a 7% growth in visitors and a new record revenue of $57.6 per visitor.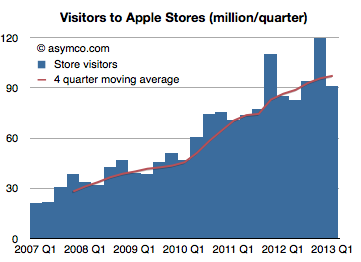 As a result, the average revenue per Apple store per quarter reached $13 million, the highest level for a non-holiday quarter.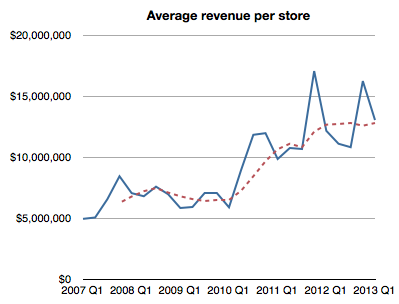 Here are some additional metrics: