Exactly one month ago Apple reported their highest quarterly revenue ever. They also guided to growth of between 8.6% and 15.5% into the current (1st calendar) quarter. This guidance is illustrated as the right-most bar in the following graph: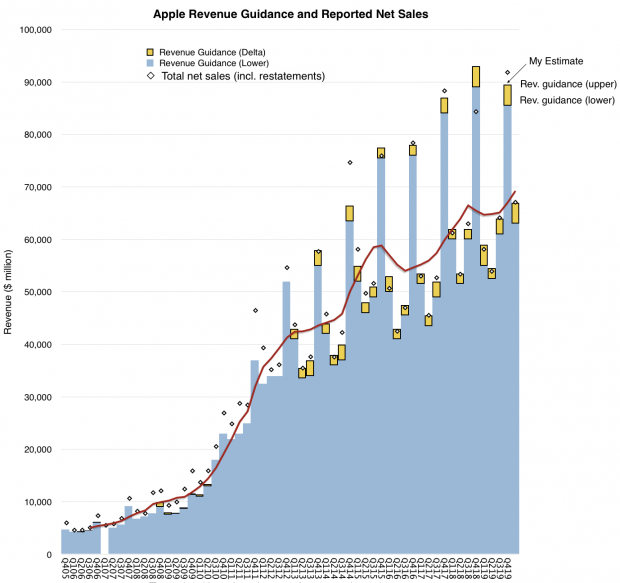 Note that the growth is relative to the year-ago quarter. The quarter was almost a third over by the time the issuance of guidance but less than three weeks later the company withdrew their guidance. The company did not issue new guidance.
The reasons given were both a restricted supply and a disruption in demand due to the COVID-19 viral outbreak. That outbreak paralyzed China and in the 10 days since has come to threaten the world.
Apple was the first company to warn about the impact of the virus on its business but not the last. The market reaction was muted. Mysteriously, the market seems to be reacting to the outbreak at this later time even though the dynamics of the epidemic were foreseeable.
The question of impact on the business is still open but I'd like to reflect a bit on the impact of any number of possible disasters or "acts of God" on any business.
The greatest catastrophes in history were wars and pandemics. In the 20th century in particular there were two world wars and one large pandemic in 1918. Add to that a depression and you would think that century was cursed.
And yet, these crises merely delayed technologies. They did not eliminate them or the companies which introduced them. For example, the introduction of Television was delayed by WWII and the adoption of the automobile was paused. At the same time new innovations were introduced including plastics, radar and microwaves and jumps in manufacturing productivity. The 1918 flu was followed by the roaring 20's and WWII by the post-war boom years. The 20th century came to be celebrated as the most innovative time in history, a time when standards of living and prosperity exploded.
It's not prudent to ignore a pandemic but it's not prudent to contemplate an apocalypse will follow. Demand deferred is not demand destroyed. Civilization is fundamentally able to absorb these shocks and it's useful to look to history to see exactly how we managed to do so.