Apr 12, '10 7:51 PM
The App download rate increased to a record 10,753,000 per day during the last 90 days.  This remains below the peak reported iTunes music rate of 12 million per day in the fall of 2009, but above the more recent rate of 8.5 million per day reported in March.
The download rates for iTunes are reported to have fallen as tiered pricing has been introduced while App download rates continue to increase.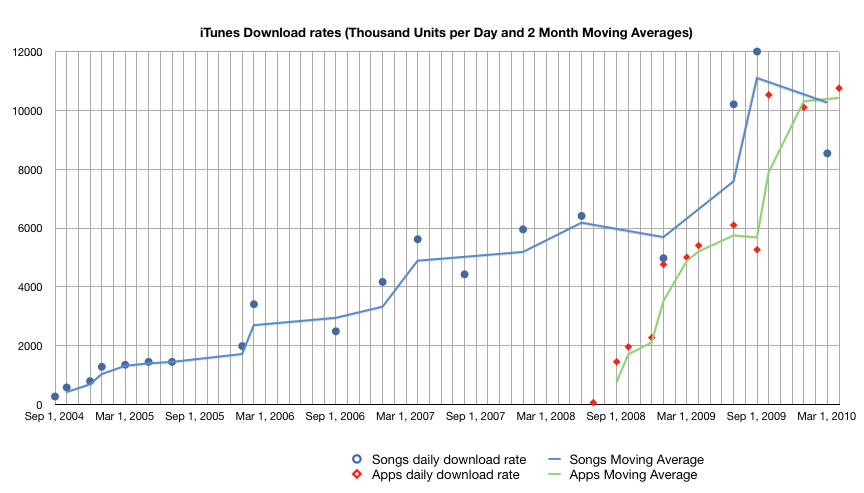 Apr 12, '10 7:45 PM
Last week's announcement of "well over" 4 billion apps downloaded came 21 months after the App Store opened on iTunes.  To give a perspective on how fast that is, 4 billion songs took 41 months to sell on the iTunes Music Store.
The graph below shows the last actual data provided on both the App Store and the Music store downloads (circled) plotted from time of launch.
It also shows a curve-fit forecast of each store's downloads.  If the growth persists, 10 billion apps could be shifted in 28 months post launch, which is around November of this year.