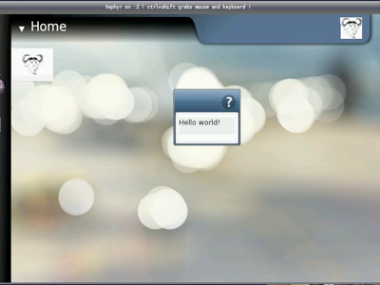 Insipid and irrational politics are symptomatic to a company trapped by rigidity of response to asymmetric attack (and you can quote me on that.)
Nokia, the world's leader in total mobile phone sales seems to be having new problems deciding on its OS strategy. There were some murmurings about embracing Android last summer, but Nokia seems to have decided against it. Stefan Constantinescu had this to say about the results of Nokia World 2009:
"The [new] software, Maemo 5, is a pain in the ass for developers since Nokia has admitted in public that Maemo 6 will come out in a year and it will break compatibility due to a switch from the GNOME environment to Qt. The browser, built on top of Mozilla technology, the same code that powers Firefox, is a step away from WebKit, the browser engine that powers Safari in the iPhone, the browser in Symbian, the browser in Nokia's dumbphone OS known as S40, the browser in Android and soon the browser in RIM BlackBerry devices. Why is Nokia supporting something contrary to what the industry has already accepted as best in class? What's the strategy?"
Technical mistakes and internal politics can sink a company in an intense competitive environment. Mr. Constantinescu didn't perceive a coherent strategy. There may not be one.
http://www.macobserver.com/tmo/article/iphone_competitor_forecast_stormy_with_a_chance_of_fail/