Apple's cash and marketable securities increased to $76,156,000,000. The increase was 15% sequentially or $10.4 billion in three months. That's the equivalent of an increase of $11 per share (to a current $81.2/share.)
The composition and growth of liquid assets is shown in the following chart: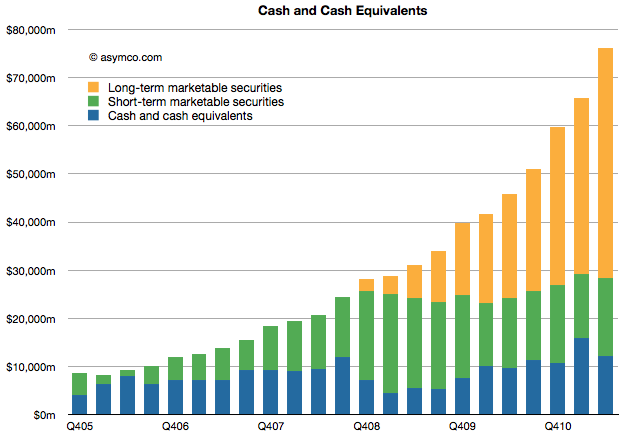 There is little I can think to say about this that hasn't already been said (see last Critical Path show.)
Except maybe that the amount is now nearly 16% higher than three months ago. And that the amount added last quarter is higher than the amount on hand 4.5 years ago. And that the cash added is higher than Google's overall revenues in the quarter.
—
Footnote:
In Q1 2009 the company's share price briefly traded at $78. A buyer of shares at that price will have recovered their investment in retained earnings in nine quarters.