Apple's valuation since October 2008 has been very highly correlated to its cash (R-squared of 0.91). This tight relationship to Apple's value is shown in the chart below: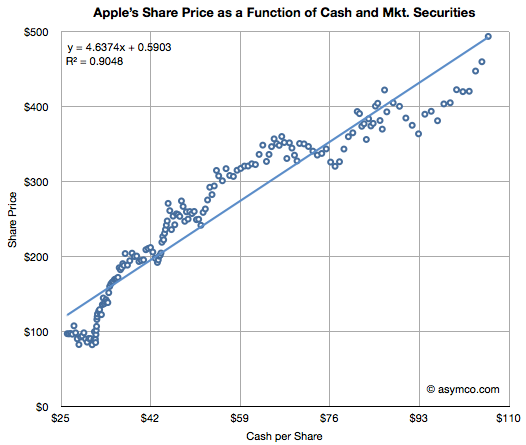 (The chart shows weekly, ending each Friday, share price (vertical axis) vs. interpolated weekly cash per share (horizontal axis) assuming linear growth between quarterly announcements. Share price data is current as of last Friday (Feb. 10) though cash per share is based on announcement date and hence delayed by about three weeks.)
I noted this relationship in May 2011 and followed up in September 2011.  With current cash per share reaching $95 to $100 $103.66 it seems that the share price should be around $500 any time now.