This is what "Not getting the Cloud" looks like: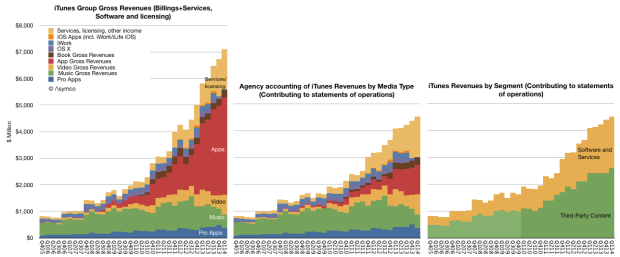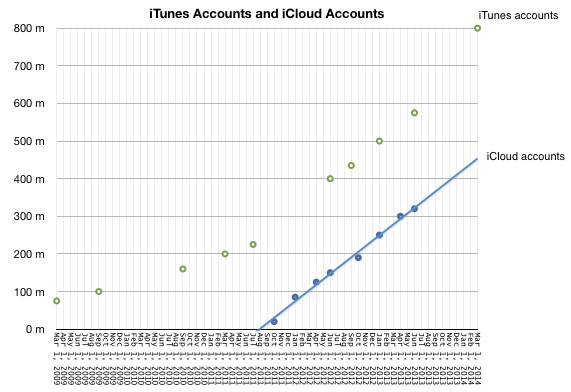 "Not getting the cloud" means that in the last 12 months Apple obtained:
800 million iTunes users and
an estimated 450 million iCloud users spending
$3 billion/yr for end-user services plus
$4.7 billion/yr for licensing and other income which includes
more than $1 billion/yr paid by Google for traffic through Apple devices and
$13 billion/yr in app transactions of which
$9 billion/yr was paid to developers and
$3.9 billion/yr was retained as operating budget and profit for the App Store. In addition,
$2.7 billion/yr in music download sales and
more than $1 billion/yr in Apple TV (aka Apple's Kindle) and video sales and
$1 billion/yr in eBooks sold
In summary, iTunes, Software and Services has been growing between 30% and 40% for four years and is on its way to $30 billion/yr in transactions and sales for 2014.
This is what can be deduced from a reading of Apple's financial statements of operations. If there are comparable details for companies which do get the cloud, I'll be happy to tally the comparison so we can calibrate this failure.