Well, not exactly.
During the WWDC keynote Steve Jobs announced that "we will ship 10's of millions of FaceTime devices in 2010".  Since only iPhone 4 currently runs FaceTime(*) then it stands to reason that there will be "10's of millions" of iPhone 4 devices sold.  And since the year is half over, it means we can divide "10's of millions" over two quarters.  That puts sales in the 10+ million range per quarter.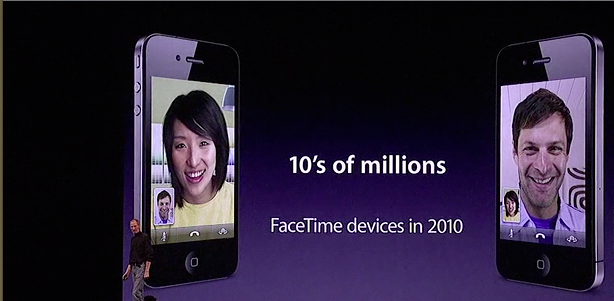 My current forecast shows 11 million in Q3 and 13 million in Q4 corresponding to 50% y/y growth.
Steve Jobs seems to be indicating this is well within reason.
(*) one exception to this assumption is that he's including a future iPod touch running FaceTime.  This may very well be the case when the iPod line-up will be released probably in October.