RIM's CEO, Thorsten Heins was quoted as saying, "We plan to refocus on the enterprise business and capitalize on our leading position in this segment. We believe that BlackBerry cannot succeed if we tried to be everybody's darling and all things to all people. Therefore, we plan to build on our strength."
via RIM to give up most consumer markets | Ubergizmo.
RIM's latest quarterly results show a continuation of the decline in sales that began in Q1 2011.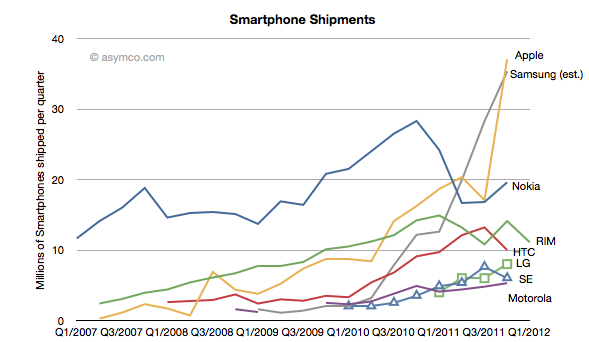 Here are the highlights: