Google reported a new activation rate milestone: 1 million/day.
The rate of activations has been increasing steadily which leads to a question: how high can it go?
The answer is easy to determine. It can go no higher than the sales rate of phones and tablets and PCs. So what's that sales rate? The answer is to take sales (shipments actually) per category and cast the data as "activations".
The result is shown in the chart below: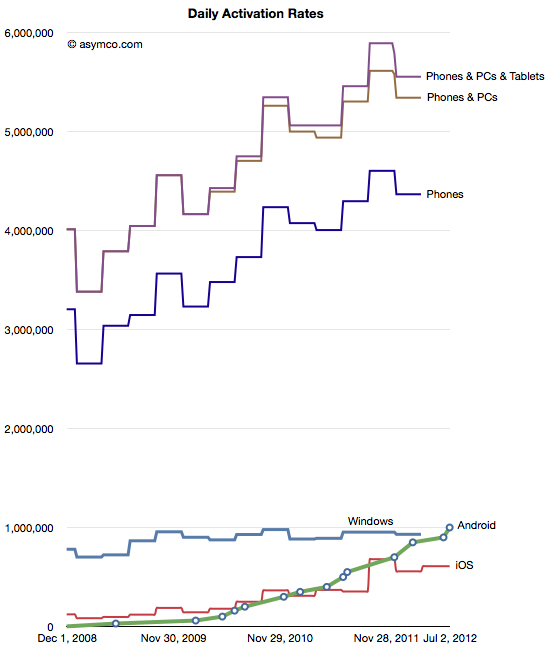 Defined as "activations" device and computers are being adopted at the rate of about 5.6 million units per day.