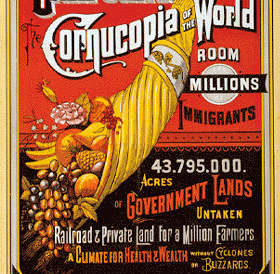 Delivering precisely what the world needs today:
Samsung launched Bada
Microsoft launched Windows Phone "7 Series"
Nokia and Intel jointly announced MeeGo.
Three new ambitious platforms starting with zero installed bases and no applications are going up against the following:
Symbian with more than 200 million users and 20k apps
WebOS with less than 3 million users and about 1k apps
Windows Mobile with 30 million users and about 2k apps
iPhone OS, about 75 million users and 150k apps
Android with 3 to 5 million users and approx. 20k apps
Blackberry OS with more than 50 million users and a few thousand apps.
It should be noted that Microsoft's new Windows Phone "7 Series" will compete with Microsoft's Windows Mobile 6.5 which will continue as a product line.
MeeGo will also compete with Nokia's existing Symbian OS for developers, replacing Maemo.
Most of these new platforms will not have products shipping for at least 6 months during which time another 50 million (at least) new users will join existing ecosystems.
There are now nine smartphone platforms, but who's counting? I've been hearing predictions of consolidation for years and although platforms have come and gone (PalmOS, SavaJe), the total number continues to increase.
If nothing else, this seems to indicate that the industry is not in any state of maturity or point of "over-service" where commoditization takes place.