More than 400 000 new developers in past 12 months; 92 developers each top 1 million download mark; 1.5 million downloads of Qt software development toolkits
via Nokia – Show Press Release.
See the following chart comparing Ovi with iTunes Music and iTunes Apps download rates.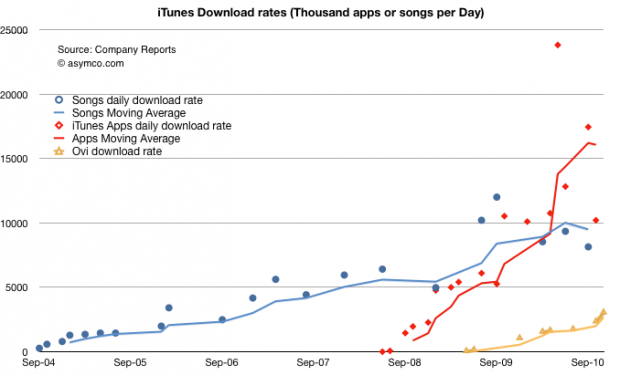 The last data point we have for iTunes App downloads was from October 18th when 7 billion total downloads were announced. The last update was around Sept 1st when 6.5 billion were announced. That comes out to about 10.6 million downloads per day. The previous interval suggested about 17.6 million/day.