Samsung's recent success in mobile phones has been spectacular. It overtook Nokia for the top spot in overall unit sales.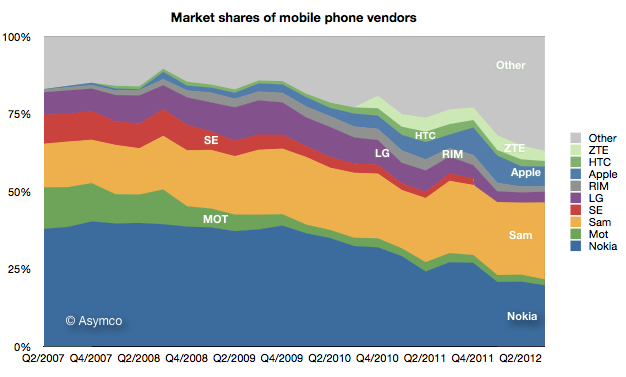 It went from having almost no smartphone sales to selling over 50 million units per quarter in a matter of two years.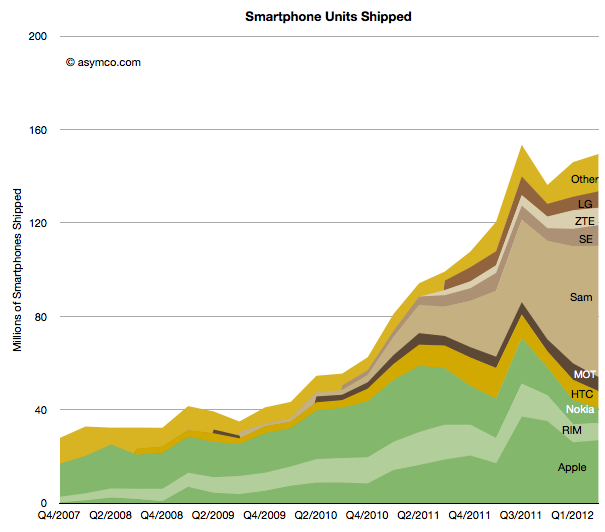 It now accounts for nearly 40% of all industry profits.
A key decision which made this success possible was to shift its portfolio to smartphones and to offer a large variety of such phones.
In Q1 2010 only 3% of the phones Samsung sold were smartphones. In the latest quarter the ratio was 54%.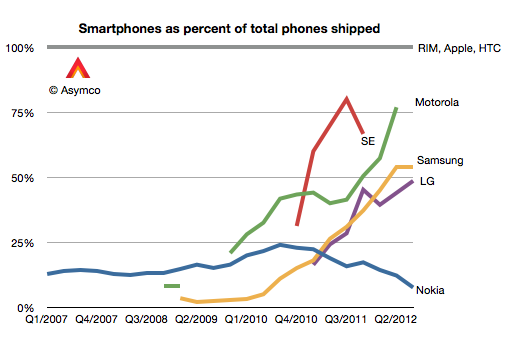 As a result the average selling price more than doubled, from $115 to $234.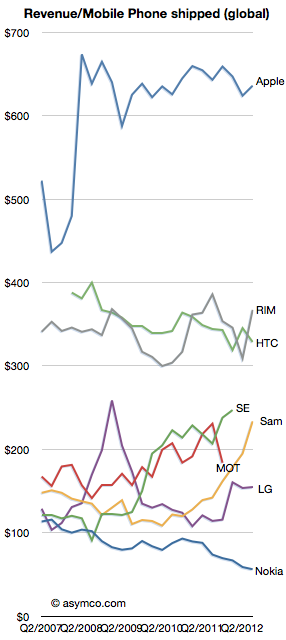 Profit margins also soared in proportion: from 12% to 21%.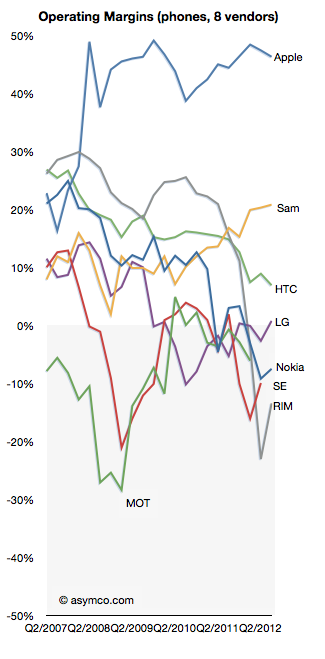 All this plus an overall growth in volumes from 64 million to over 100 million per quarter has meant that the company is raking in enormous profits. Not only did it overtake Nokia, the market share leader for 14 years, but is making more profits than Nokia ever did.
So much profit in fact that it has overtaken Google's decisively.
The reason I point this out is that Samsung's success is dependent on having ridden on the back of Android. Samsung's ascent can be precisely timed to their adoption of Android. The groundbreaking Samsung Galaxy launch was the Galaxy S which shipped in June 2010.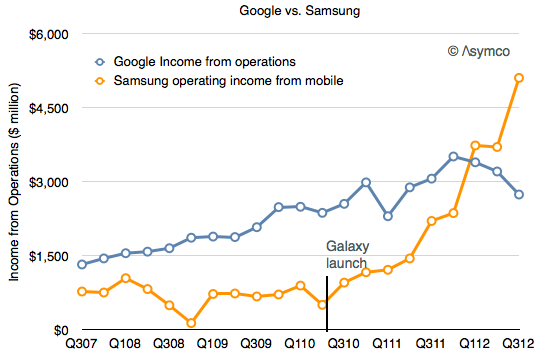 Meanwhile, indications are that "mobile" is causing a contraction in Google's margins.
If nothing else, Android has created a very interesting industry. There are many questions of course: Is Samsung's trajectory sustainable? Why aren't there other vendors successful with Android? Why isn't Google successful with Android? Why isn't Google's Motorola successful with Android? What would happen if Samsung soaks up so much profit from mobile that it's in a position to acquire Google and control the trajectory of their enabling platform?