Thomson Reuters reported that excluding Apple, the entire S&P 500 grew profits at a rate of 4.4%. Including Apple the figure is 6.4%.
Using one weird trick1 I calculated the value of profits generated by the S&P 499 (i.e.the largest public companies excluding Apple) in Q4 2013 and Q4 2014.
Apple therefore accounted for nearly 8% of the S&P 500 in the last quarter. A year earlier Apple was a mere 6%.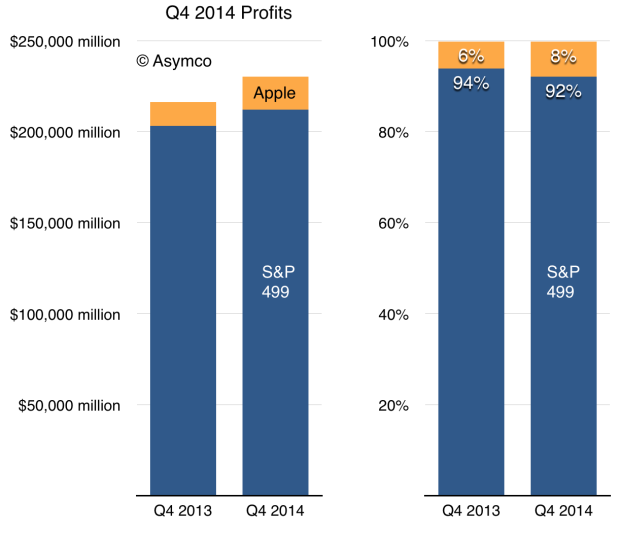 It should therefore be obvious why Apple's P/E ratio is 16.1 while the S&P 499 P/E ratio is 19.8.
Algebra [↩]