Last August I wrote:
It's therefore reasonable to assume that calendar 2014 will see at least 250 million iOS devices sold
The actual figure was 259.5 million.
Looking ahead, the capital spending pattern so far shows a distinct rise heading into Q1.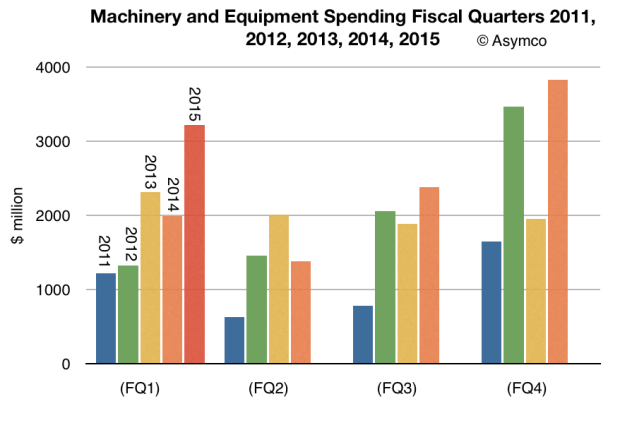 This could be partly due to the new campus, the new Watch production ramp and perhaps new iPad models.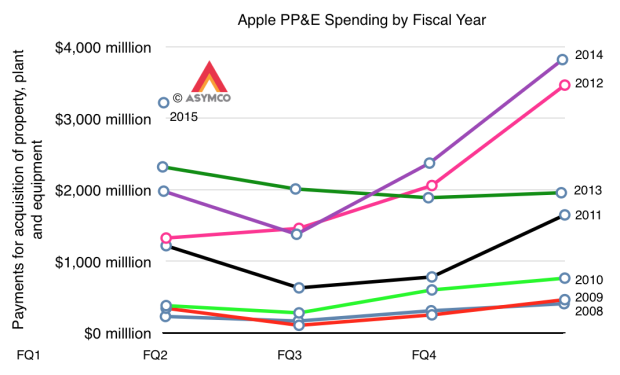 Nevertheless, I think it's safe to predict that the company is on track to ship 310 to 320 million iOS devices in 2015.