Of the $42.5 billion Apple spend buying capital assets1 more than half was acquired in the last three years. Net of depreciation these assets are currently worth $20.1 billion and the spending rate is about $12 billion per year.
This strategy of spending on capital assets is primarily in support of its particularly integrated approach to its product strategy. The purchasing of tooling for product manufacturing gives many benefits, including ability to deliver uniquely differentiated hardware, a predictable ramp and availability of parts throughout the product lifecycle.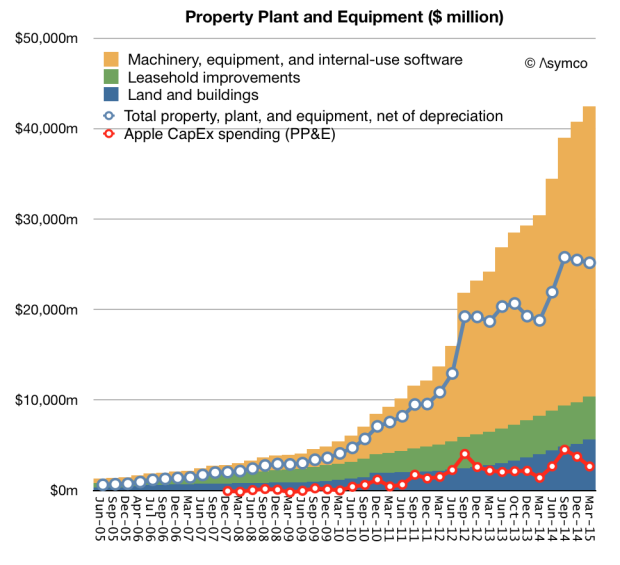 One additional benefit (for us) is that we get to inspect the allocation of resources prior to production and therefore we can more easily forecast the product's supply. Spending on tooling happens in advance of production and the company also provides full year predictions of its spending.
The fiscal year forecasts relative to actual spending is shown below. Note the correlation with iOS units shipped one quarter after the spending was booked.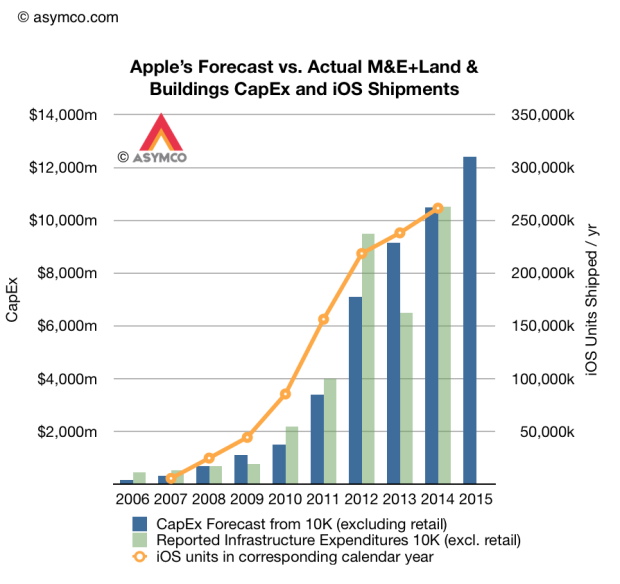 After reporting its second quarterly earnings, we received an update on what amount to half of the full year's spending giving us only two more quarters of variability. The current projections for the next two quarters imply about $2.8 billion per quarter spending.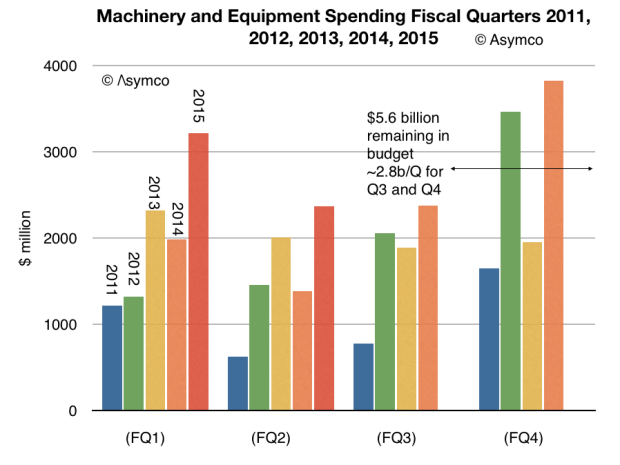 The pattern from previous years is shown below for comparison. Note the Even/Odd year patterns.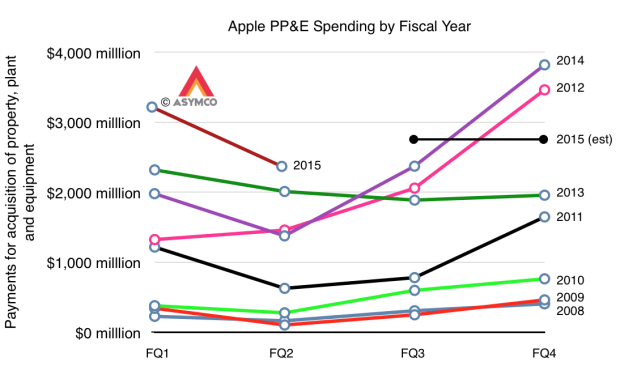 The company also offered revenue guidance for FQ3 and therefore we can even make an educated guess on the next data point (57 million iOS devices) on the following graph:
The result is likely to be 120 million shipped between April and September.
It's remarkably predictable.
Includes land and buildings $5.6b, Machinery, equipment and internal-use software $32.1b and Leasehold Improvements $4.7b [↩]